Are you coping with life or health issues that interfere with your quality of life? WRAP will help you take steps to feel better and move towards goals that are important to you.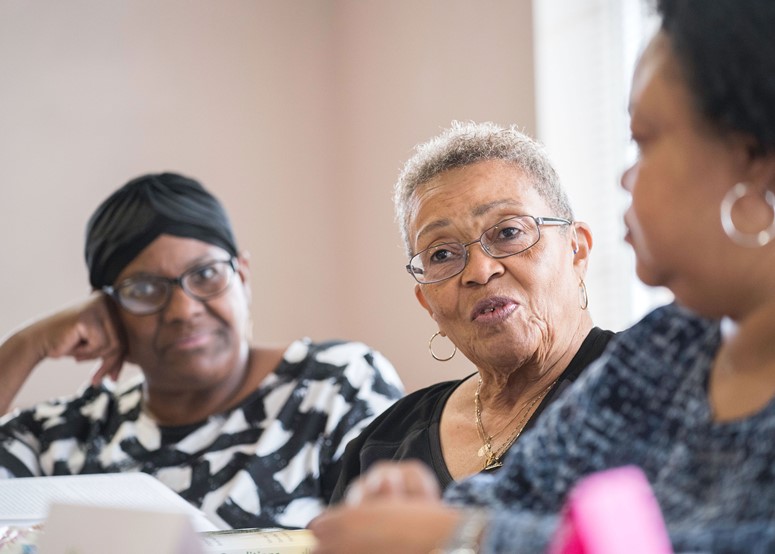 About the class
Wellness Recovery Action Plan® (WRAP) is a simple and powerful process for managing stress and finding balance in your life. The evidence-based program helps you create a daily plan for managing positive mental health and provides tools for getting back on track when you face challenges. 
The small-group class is offered in-person or online and is perfect for people living with mild to moderate depression, anxiety or a chronic health condition. WRAP class meets for 8 2-hour sessions or 16 1-hour sessions.
Five key concepts are at the core of WRAP
Hope. The belief that we can get well, stay well and go on to fulfill our dreams and goals.
Personal responsibility. It's up to each of us to take action and do what needs to be done to stay well.
Education. Learning all we can about what we are experiencing helps us make good decisions about all parts of our lives.
Self-advocacy. Reaching out to others and expressing our needs helps us get what we need, want and deserve to support our wellness and recovery.
Support. Receiving support from others, and giving support, will help us feel better and enhance our quality of life.
Wellness Recovery Action Plan was developed by the Copeland Center for Wellness and Recovery, a peer-run non-profit. In 2016, the Copeland Center transferred ownership of the program to Advocates for Human Potential, Inc. (AHP).
"WRAP helped me realize what good mental health is and how to manage life's ups and downs."
- WRAP Participant
Benefits of the class
Helps build a toolkit for facing challenges in life
Builds a strong support system
Raises self-esteem and self-confidence
Improves relationships with family members and friends
Enhances your life
Who should take the class
WRAP is for anyone who is interested in improving their physical and mental well-being by engaging with a supportive group.
All Juniper Classes
Prevent Falls
Get Fit
Live Well