Learn to manage your Type 2 Diabetes, develop strategies for living well and connect with others who will support your journey.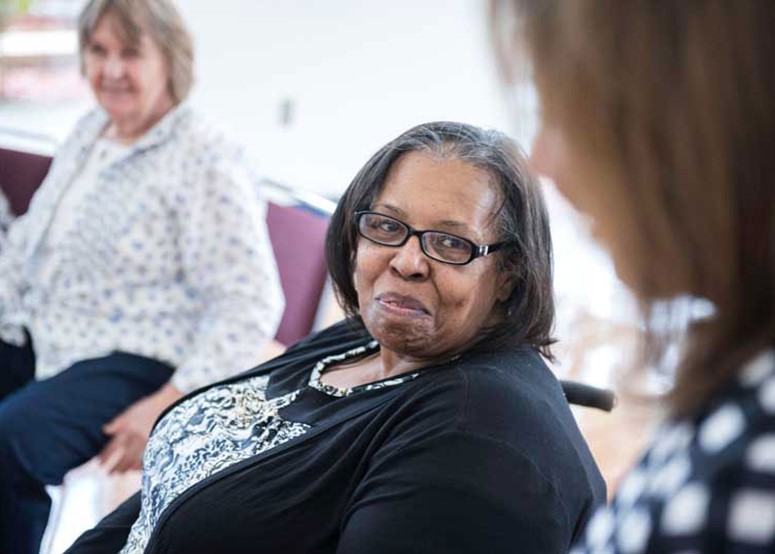 About the class
This six-week class meets once a week for two hours and thirty minutes. Each class includes a new topic on how to help participants with pre-diabetes manage their health. This class is a combination of presentations, discussion, and activities with others who have similar experiences to you. You will learn:
Techniques to deal with symptoms of diabetes, including fatigue, pain, hyper/hypoglycemia, stress, depression, anger, fear and frustration
Appropriate exercise for maintaining and improving strength and endurance
Healthy eating
Use of medication
How to better work with healthcare providers
A telephone version of the class is also available. This class is also offered in Spanish.
Living Well With Diabetes, also known as Diabetes Self-Management Program® is an evidence-based program developed by Stanford University and is managed by the Self-Management Resource Center. The program is supported by the American Diabetes Association.
"This class is the best thing I've done for myself. I highly recommend it to others with diabetes."
— Living Well with Diabetes class participant
Benefits of the class
Reduce the risk of medical complications
Improve your health and sense of well-being
Learn how to make weekly action plans
Share experiences with others and help each other problem solve
Become more involved in your community with your neighbors
Who should take the class
This class is for anyone with a diagnosis of pre-diabetes, or diabetes, and would like to learn tips for a healthy lifestyle. It is particularly suited for people who:
Are newly diagnosed with diabetes
Have poor blood sugar control
Have greater than 7 percent A1c
Have experienced recent complications that required hospital or emergency room treatment
All Juniper Classes
Prevent Falls
Get Fit
Live Well